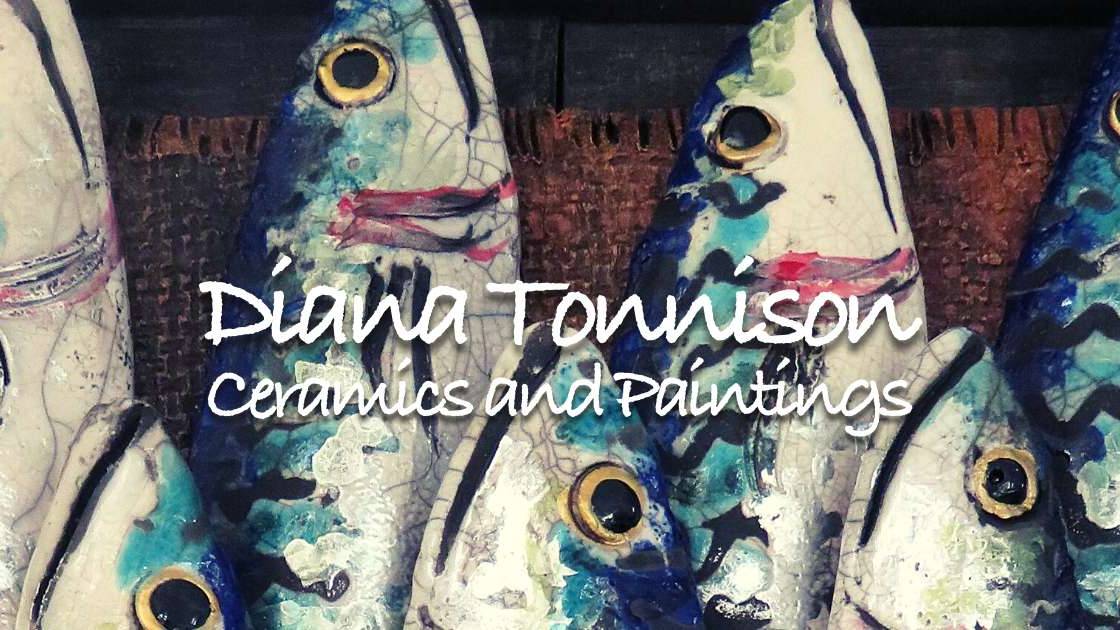 Welcome!
Inspired by my travels abroad , my main fascination is with local markets, whether local produce, flea markets or art and craft markets. They tell you so much about the lifestyles and artistic traditions of the country and opens one's eyes to new colour combinations, patterns and textures.

My Still Life sculptural wall art is inspired by simple kitchen displays of food waiting to be prepared- like oil paintings of the old masters or the colourful foodie magazines of today.
My customers often say its the memories of their own holidays and particular times that they relate to when they see my work

Craft&Design Magazine Selected Maker 'Gold Award for Ceramics 2016'
Emerging Potters Online Magazine has an article about me and my work - click to read on page 30
I am delighted that the second edition of the new Clay Craft Magazine has my 'Fish Market Box - Cornish Mackerel' on the front cover! This edition will be on sale on 7th April! See cover image below. This magazine is a great way to learn more about ceramics as well as work from emerging potters and the well known established potters.
Visitors to my studio welcome!

If you are thinking about something a little different for a Christmas present this year, I will be in my studio most days of the week, I have a good selection of wood prints available including the smallest sizes. I also have a selection of my newest ceramic artwork on display. I am also working on new ceramic pieces so you may see something in progress which is always interesting!
Please email me or call/text 07887561042 to make sure I am there!
Refreshments available! Look forward to seeing you!