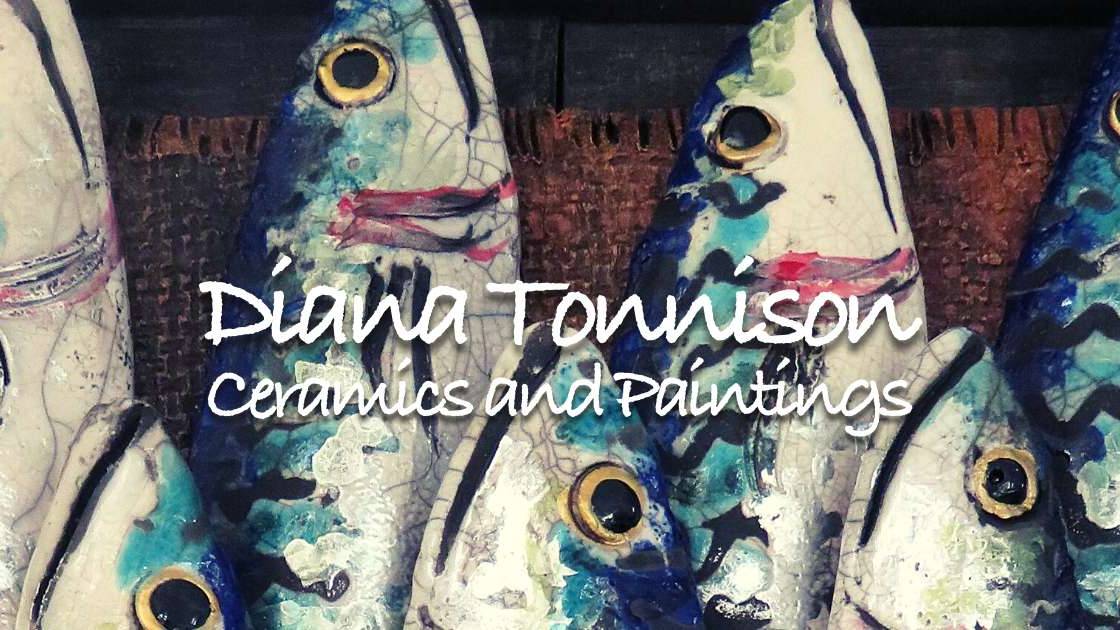 Welcome!
Inspired by my travels abroad , my fascination is with local markets, whether local produce, flea markets or art and craft markets. They tell you so much about the lifestyles and artistic traditions of the country and opens one's eyes to new colour combinations, patterns and textures.

My 'Still Life' sculptural wall art is inspired by simple kitchen displays of food waiting to be prepared- like oil paintings of the old masters or the colourful foodie magazines of today. 
Craft&Design Magazine Selected Maker 'Gold Award for Ceramics 2016'

Emerging Potters Online Magazine has an article about me and my work - click to read on page 30
Clay Craft Magazine I am delighted that the second edition of the  Clay Craft Magazine has my 'Fish Market Box - Cornish Mackerel' on the front cover! 
The Artist Support Pledge
Due to the COVID-19 pandemic, many artists have found themselves without work as exhibitions and sales have disappeared. In an attempt to help alleviate some of this stress I have joined the Artist Support Pledge.
The concept is simple. Artists post images of their work on Instagram which they are willing to sell for no more than £200 each (not including shipping). Anyone can buy the work. Every time an artist reaches £1000-worth of sales, they pledge to spend £200 on another artist's work.
I will be posting on Instagram my small wood panel prints (30 x 40 x 3cms) to sell for £195 each. These are high quality digital images of my ceramic and wood artworks , which are hand embellished after printing and high protective varnish applied so ideal for kitchen or dining area easily wiped over. 
  Each is a signed numbered edition. I am also posting my colourful one off handmade tiles in groups of 6 or more. The full range of studio sales of these items can be seen Studio Sales under £200 page  Items will be put up on Tuesdays and Fridays so get in quick for your bid!  Please follow my Instagram  account
here
For the full range of all wood panels and sizes please check out my page on website. 
Ceramics available from my studio in Gallery pages, I can deliver work for a local 50 mile area, or arrange delivery at cost.