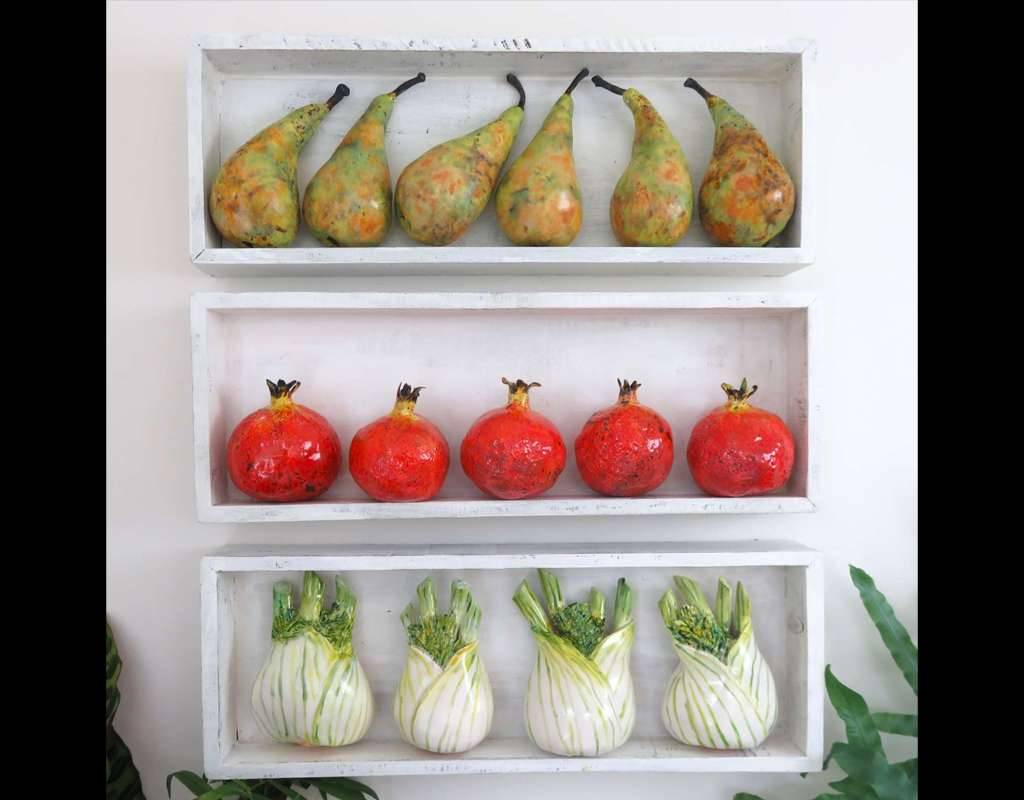 The Pantry Collection
Ceramic collection 'The Pantry'
The new trend in kitchen design is a Pantry and its this concept that inspired me to create a collection of colourful ceramic artworks based on storing fresh produce. Freshly picked fruit, newly harvested vegetables, wild foraged fungi and fish straight from the market, sit ready to be prepared. And as a bonus they're guaranteed never to go rotten or smelly!
These handcrafted ceramics of fish, fruit and vegetables are made individually so no two items will ever be the same. Each item is hand built, coloured slips, underglaze and many coloured glazes applied in a painterly manner. The items are permanently fixed in place in a handmade, chalky white, distressed, wood box frame, rather like a storage shelf. Designed for wall display, the long boxes are 42.5 x 11 x 6cm or 42.5 x 15 x 6cm and the smaller square boxes are 15 x 15 x 6cm. Following the Celebrating Ceramics Fair at Waterperry I have made some miniature pantry boxes which were popular!
Please email me for prices directly from my studio.