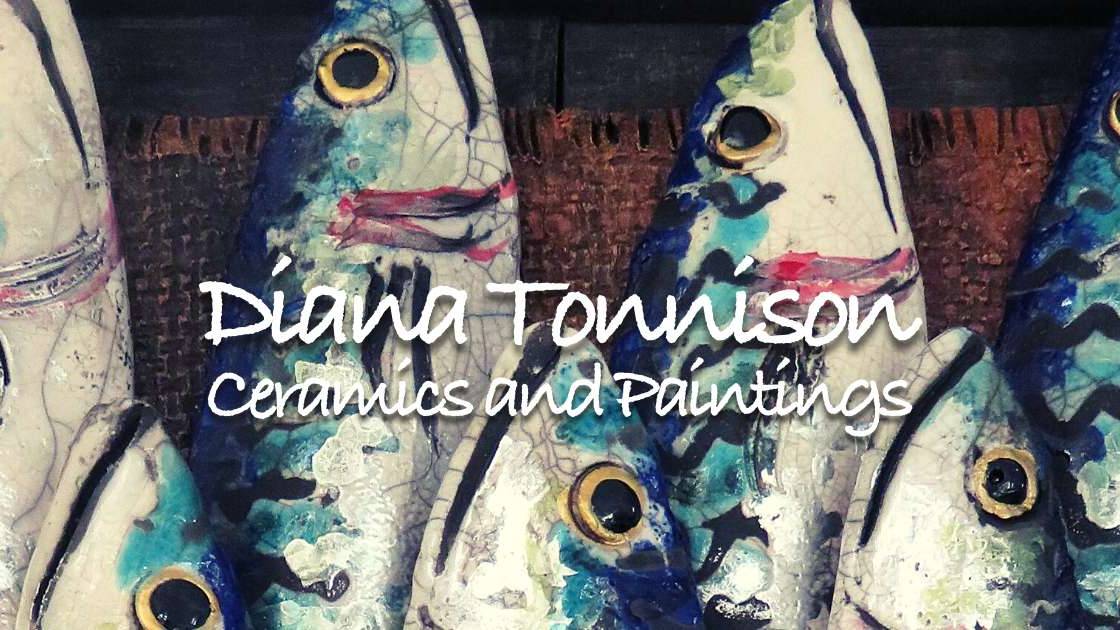 Welcome!
Inspired by my travels abroad , my fascination is with local markets, whether local produce, flea markets or art and craft markets. They tell you so much about the lifestyles and artistic traditions of the country and opens one's eyes to new colour combinations, patterns and textures.

My 'Still Life' sculptural wall art is inspired by simple kitchen displays of food waiting to be prepared- like oil paintings of the old masters or the colourful foodie magazines of today. 
Craft&Design Magazine Selected Maker 'Gold Award for Ceramics 2016'

Emerging Potters Online Magazine has an article about me and my work - click to read on page 30
Clay Craft Magazine I am delighted that the second edition of the  Clay Craft Magazine has my 'Fish Market Box - Cornish Mackerel' on the front cover! 
Handmade in Britain Interactive 
Virtual
  Craft Fair.
The countdown is on! Thanks to a particular virus,
Handmade in Britain
are holding their craft and design virtually this Spring. 
I'm excited to be part of this event! The
Interactive Virtual Craft Fair
will run from 23rd to the 28th March and I am going to be exhibiting my hand-embellished wood panel prints.
It would be lovely to 'see' you there! Browse through the range of very talented artists and craft people over a wide variety of disciplines- jewellery, textiles, ceramics, glass, woodwork. There will be live sessions planned over the days where you can 'join' the artist in their studio and have live chat! Videos from the artists and craft people talking about their work and techniques too!
Artworks Available Now
  page of my website you can see full range of my studio stock,  PP & Delivery quoted at cost.